The Online Writing Lab at Purdue →
The Man Who Wanted to Know Everything →
This is the link to the youtube search results for the Leonardo da Vinci documentary we previewed in class.  Watch as many of the episodes as you can to help you with the homework assignment.
1 tag
Homework for 5/24
Reading: Theme Test Tomorrow Math: Spend at least 15 minutes on Khan Academy and IXL every night! Ch10 test signed and Returned 11-4  #4-9 (all) 11-5 #4-13 (all) 11-7 #3-7 (all) 11-6 #2-9 (all) MWS 11-3 Language:   Rewrite the "Wednesday Week 4" paragraph Proofread Thursday If I have approved your outline, you may begin writing your first draft.   Science: Notebook...
The One Point Perspective Art Lesson →
The Death of Julius Caesar →
From Eyewitness to History.  
History of Rome →
EDUCREATIONS! →
Free website that let's you create lessons and share them with others.  We will be using this in the near future, so create an account and try creating an introduction.
Greek Pottery Fun! →
You can use this pottery making game online to give you some ideas for the Greek Vase you will make in Art class.  Don't forget to Google some images of Greek pottery as well.
A small request...
Dear Parents, As you know already we are in the middle of the Cold and Flu season and I would like to minimize future absences as we get closer to the annual IOWA test. Please remember to ask your children to wash their hands and gargle when they get home everyday.  They should also try to add more healthy foods to their diets and get plenty of rest each night.  This will help keep the immune...
Great tips on Sketch Notes. Perfect for ALL... →
This is a slideshare from SXSW2010 about how to take quick visual notes.  Good info for students and professional.  Makes your notes more fun and memorable.  Also, if you do not have an hour to watch the entire presentation, either skim through it with the sliders, or check out some of the other slide shows on the sidebar.  Enjoy!
Some helpful advice for all parents in every... →
"The way to get started is to quit talking and begin doing."
– Walt Disney
Made by Hand →
Very interesting film about a true small business man.
1 tag
The Future of Self-Improvement, Part I: Grit Is... →
Very Important Information for Parents and Students.  Take the time to read it…twice!
The Cell Cycle & Mitosis Tutorial →
Here is a helpful website to explain Mitosis!
Here is the Link to Ommwriter. →
"Life isn't about finding yourself. It's about creating yourself."
– ~George Bernard Shaw
"Everything you can imagine is real."
– ~Pablo Picasso
1 tag
Small Request!
Hello Parents, I would really like to create a mailing list of all the parents in my classroom in order to have one more avenue to send out important, last-minute information. If you would email me at bullocksensei@gmail.com from your prefered email address, I would appreciate it.  In the subject line just write  Parents of (student's name).  You don't have to write a message, but...
Homework for 11/03
Reading:  Shel Silverstien worksheet page 2 Math: Textbook Lesson 2; MWB 2-1/2-2 Language:  Rewrite your favorite story and create a document.  Share it with me.  It must have a title (centered and underlined) and use a standard black font ( 12-14 point).  It must also have all the elements of a story.  You may add, graphics or pictures to enhance your story.  Collaborate with someone if you...
1 tag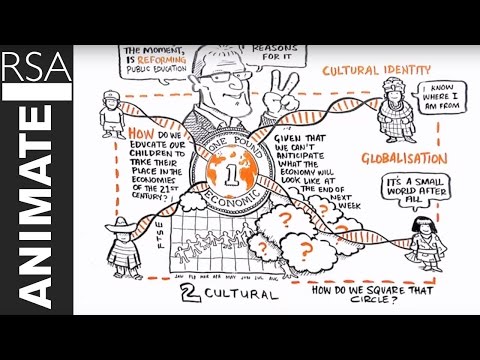 2 tags
Welcome,
     This is the new and improved Grade 6 tumblr blog.   I hope everyone likes it and uses it to help have a successful year and to keep the lines of communication open between me, the students, and their families.      I have tried other methods in the past such as emails and memos, but by far the easiest and most successful method to keep parents and students informed.  I will of course still...
"Brick walls are there for a reason. The brick walls are not there to keep us..."
– Randy Pausch ( 1960-2008 )
Homework 10/04
Math - Keep working on the Khan Academy and IXL Math websites.  For my class , complete the Quick Quiz on page 246.  Also MWB 8-6 & 8-7.  You may also begin the explore section on pages 247-248 Reading - RWB pages 52-58  (Skills test on Thursday) Language - Chapter 2 Test on Thursday. Computer -By next Monday (10/10), all students should have finished the minimum 15 typing lessons at 15wpm...
Watch the Marshmallow Story here. (Good for... →
"Teachers open the door. You enter by yourself."
– Chinese Proverb
"You see things; and you say, 'Why?' But I dream things that never..."
– George Bernard Shaw
"There are admirable potentialities in every human being. Believe in your..."
– Andre Gide
"Learning never exhausts the mind."
– Leonardo da Vinci 
"Players win games, teams win championships."
– Bill Taylor
"The only good is knowledge and the only evil is ignorance."
– Socrates Greek philosopher in Athens (469 BC - 399 BC)
"The reward for doing right is mostly an internal phenomenon: self-respect,..."
– Dr. Laura Schlessinger
"What the superior man seeks is in himself; what the small man seeks is in..."
– Confucius Chinese philosopher & reformer (551 BC - 479 BC)
"I hear and I forget. I see and I remember. I do and I understand."
– Confucius
"Always forgive your enemies; nothing annoys them so much."
– Oscar Wilde
"Creativity is allowing yourself to make mistakes. Art is knowing which ones to..."
– Scott Adams, 'The Dilbert Principle'US cartoonist
"A book is like a garden carried in the pocket."
– Chinese Proverb
"If you want to make peace, you don't talk to your friends. You talk to..."
– Moshe Dayan Israeli general & politician (1915 - 1981)
"Without discipline, there's no life at all."
– Katharine Hepburn
"Character is forged in the smallest of struggles. Then, when the big challenges..."
– Waiter Rant
"All that we are is the result of what we have thought. If a man speaks or acts..."
– Buddha
"A family is a place where minds come in contact with one another. If these minds..."
– Buddha